Are you a comic fan but tired of buying expensive comic books? What if there is a solution to this problem?
In this digital era, you do not have to buy comic books; you can read them online for free. But how will you do it? Fortunately, there are numerous websites available on the internet where you can read manga/manhwa or any other comics online free of cost. One such website is MangaPark which is famous for its amazing manga collection. Although MangaPark is a trustworthy website still, you must know its alternatives.
In my blog, I will share the 18 Best MangaPark Alternatives for you to read manga online. Stay tuned with me!
Table of Contents
What is MangaPark?
MangaPark is a unique manga-reading website with top-notch features. It gained popularity by uploading thousands of manga in every genre, including thriller, comedy, romantic, action, etc. The website design is attractive, and users can choose their themes; Light, Dark, Dracula, Black, Valentine, and WireFrame. Each one of these themes is eye-catching. In addition, MangaPark allows users to comment below the manga and rate it. You will find a summary of every manga before reading it, which will help you decide which one you want to read. Users can also upload manga by creating an account on MangaPark. This website is the ultimate choice for all manga fans.
Is MangaPark Legal?
Free Manga reading websites are not legal in the US. However, these websites are considered legal in many countries, so you must know about your country's law about pirated content websites. 
Is MangaPark Down?
MangaPark is not down as of May 2023. Although these free websites for comics are always at risk of getting banned by the government, every manga lover should know about similar websites like MangaPark.
Top 18 Best MangaPark Alternatives
Here is the list of the top 18 best MangaPark alternatives:
1. Zinmanga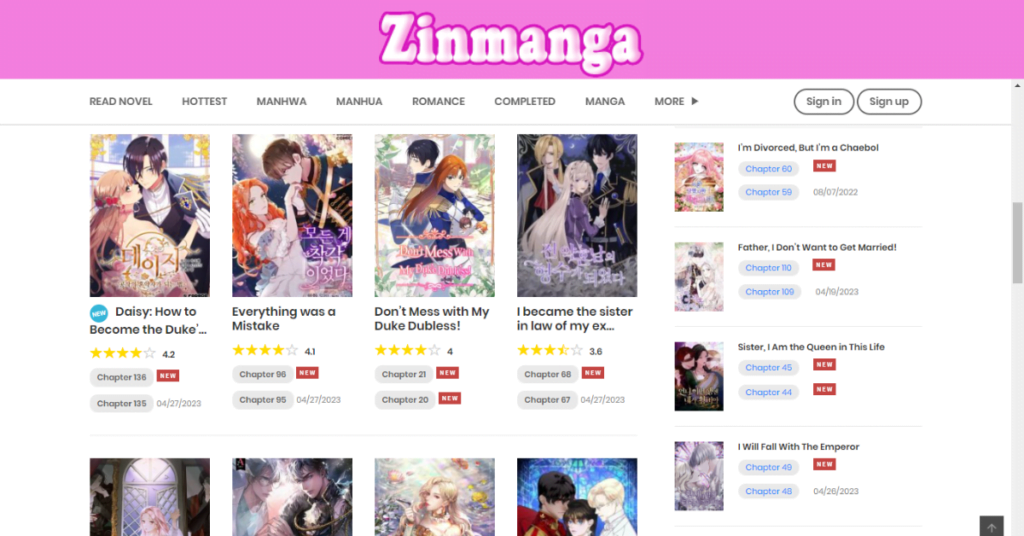 Zinmanga is the best alternative to MangaPark, which has built a good reputation in the comic world. The website allows users to read free manga without registration. If you ever get bored of reading all the uploaded manga on this website, you can request a new one in their "Request" section.
2. 1stKissManga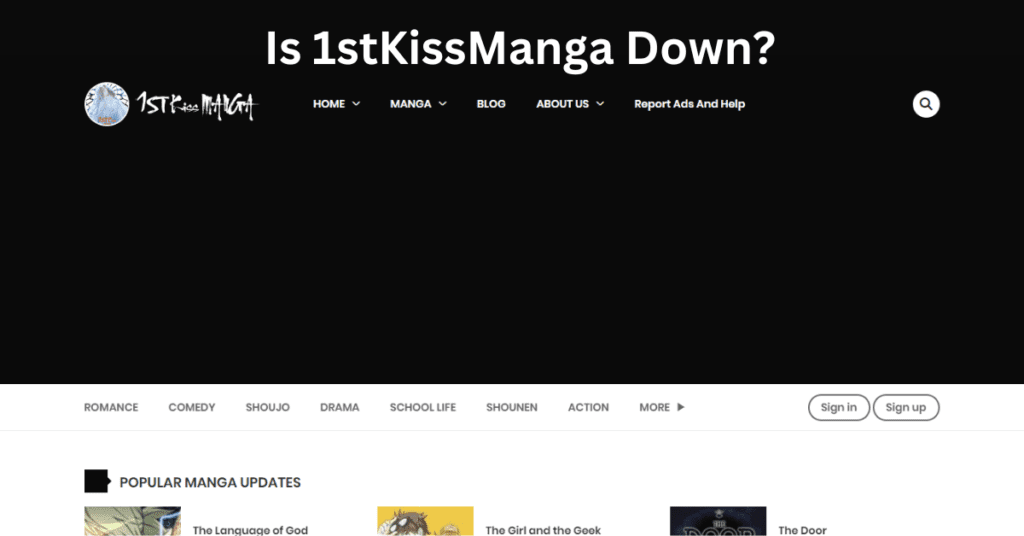 1stKissManga is another similar website to MangaPark that offers high-quality manga for its global users. The website features a dark and night theme to make it more user-friendly. Additionally, the 1stKissManga owner recommends users download vpn 1.1.1.1 to increase loading speed.
3. Manga4life
Manga4life is another website with many similar features to MangaPark. It allows users to set the background color according to their choice. Manga4life is a reliable source to read manga; thousands of people visit it daily. Like every other manga website, Manga4life is restricted in some countries, and users can only access it after downloading a VPN.
4. MangaSee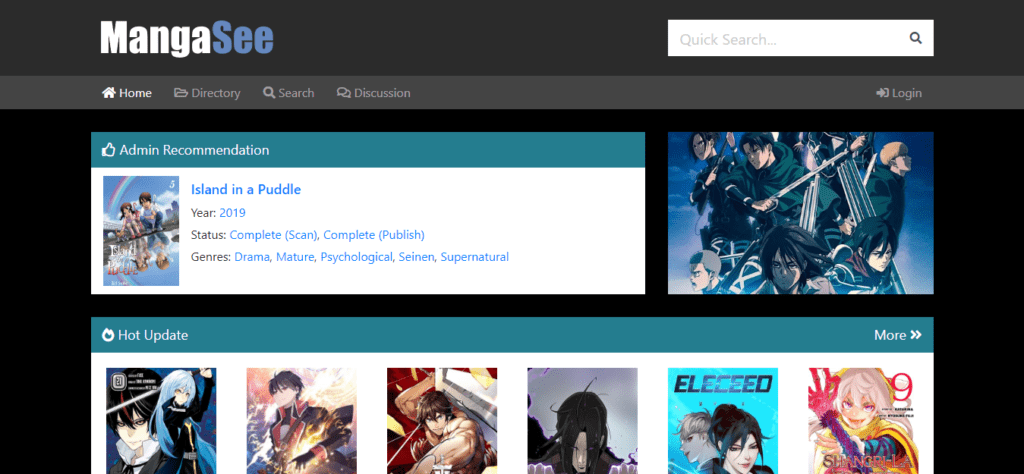 MangaSee is the perfect alternative to MangaPark because, besides its websites, it also has an Android application. All manga fans can subscribe to this website to get notifications in their email about recent manga releases. Furthermore, MangaSee has a section where the admin recommends trending manga which is usually worth reading.
5. MangaOwl
One of the best websites to read comics is "MangaOwl." The website's users claim MangaOwl is easy to use and does not require any VPN to access. Unlike any other website, MangaOwl uploads more than 65 titles regularly, which means you will always find something new to read in your spare time.
6. AsuraScans
AsuraScans is also an option to switch from MangaPark. The website has interesting manga or manhwa in English and Turkish. You will find all the latest manga on Asurascans, such as The Greatest Estate Developer and The Return of the Crazy Demon. Sadly, you will have to deal with multiple advertisements on this website.
7. NewToki
NewToki is also a manga-reading website similar to the other free websites. Newtoki's manga collection ranges from comedy and action to Romance and horror, which means you can find various manga in different genres. NewToki is not accessible to US citizens because of copyright problems, but hopefully, it will be back soon.
8. Manganelo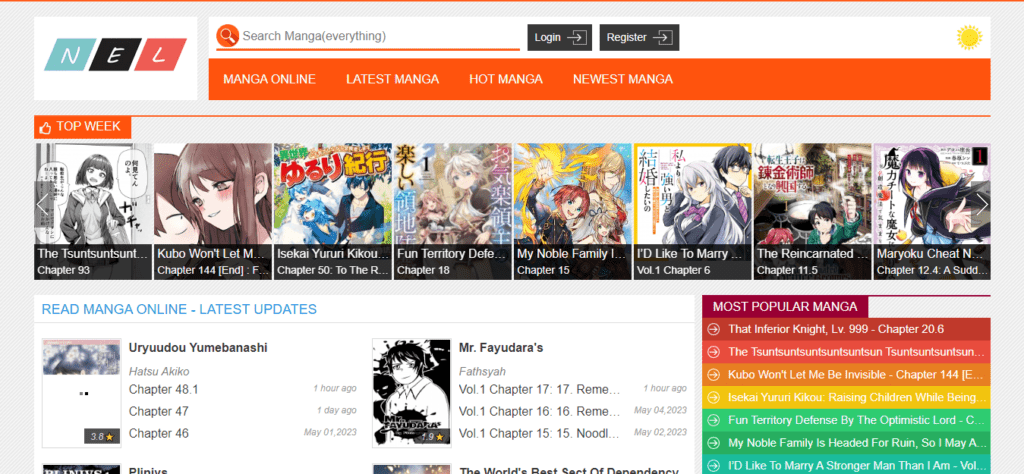 We all face difficulty searching for our favorite manga on free manga-reading websites. Luckily, Manganelo has an advanced search bar for this purpose. In addition, Manganelo has a vast collection of comics in over 40 genres, making it a versatile manga website.
Link: https://ww5.manganelo.tv/
9. MangaHere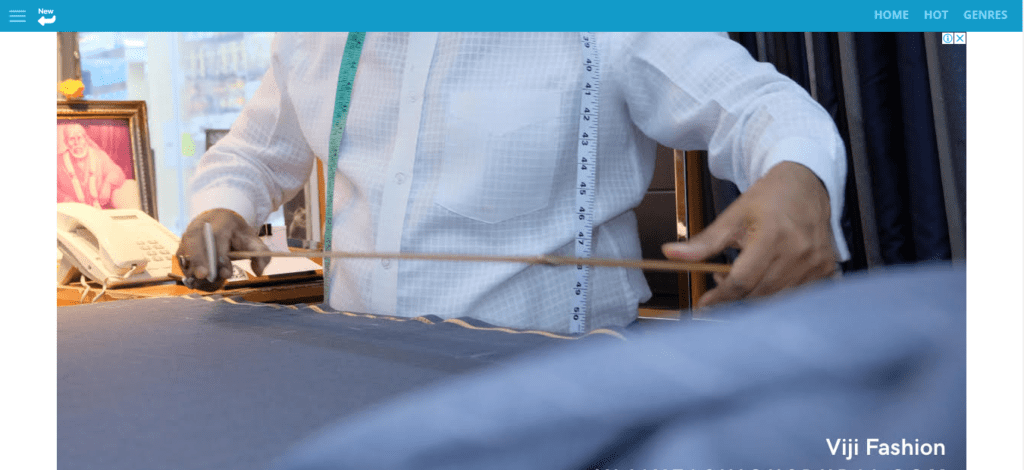 MangaHere is also a website to read manga for free. This website is packed with good-quality manga and has a search bar to find manga by writing a title or author name. The drawback of MangaHere is the website's design, which makes it look messy.
Link: https://newm.mangahere.cc/
10. MangaPlus
MangaPlus will blow your mind with its eye-catching design, especially the "about us" page, which looks like a comic page. MangaPlus offers more than a thousand comics translated into seven different languages. It is a perfect site for all manga enthusiasts.
Link: https://mangaplus.shueisha.co.jp/updates
11. Manga Reader
Manga Reader is an ad-free site to read manga online without paying a single penny. This website has a simple UI which makes it easy to navigate. You can also find multiple genres and subgenres on Manga Reader.
Link: https://mangareader.to/
12. Manga Freak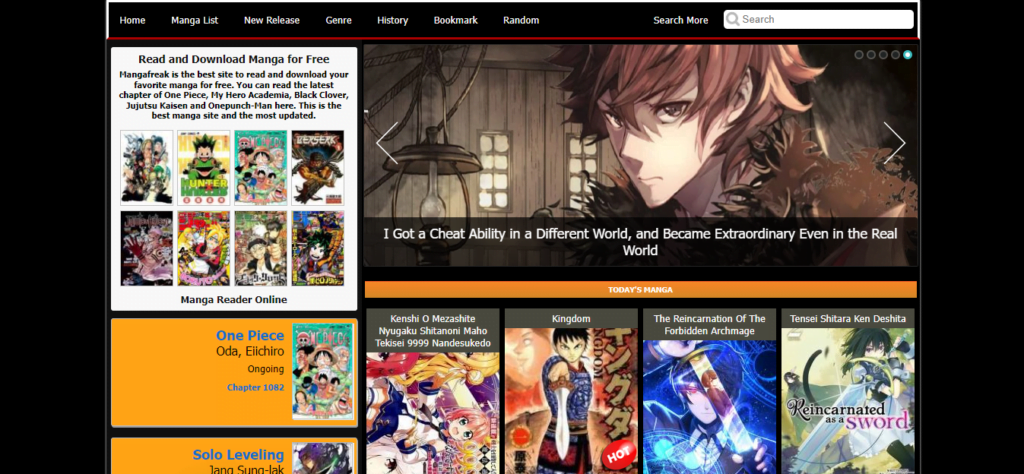 Manga Freak is a website where you can find almost every famous manga, from One Piece to My Hero Academia. Apart from that, users can also download manga to read it offline. Manga Freak is literally made for Manga "Freaks."
Link: https://w15.mangafreak.net/
13. Manga Town
Manga Town is a website having a vast library of comics that is free to read. The website has manga in various genres, including action, thriller, crime, psychological, etc. However, Manga Town has not categorized mangas according to genres, and it is a major drawback.
Link: https://m.mangatown.com/
14. Manga Dex
Manga Dex is a popular manga-hosting website that allows readers to access various manga titles in various languages. It offers features like user accounts, bookmarking, comments, and ratings. Additionally, The website is known for its user-friendly interface, quality scans, and regular updates.
Link: https://mangadex.org/
15. Manga Go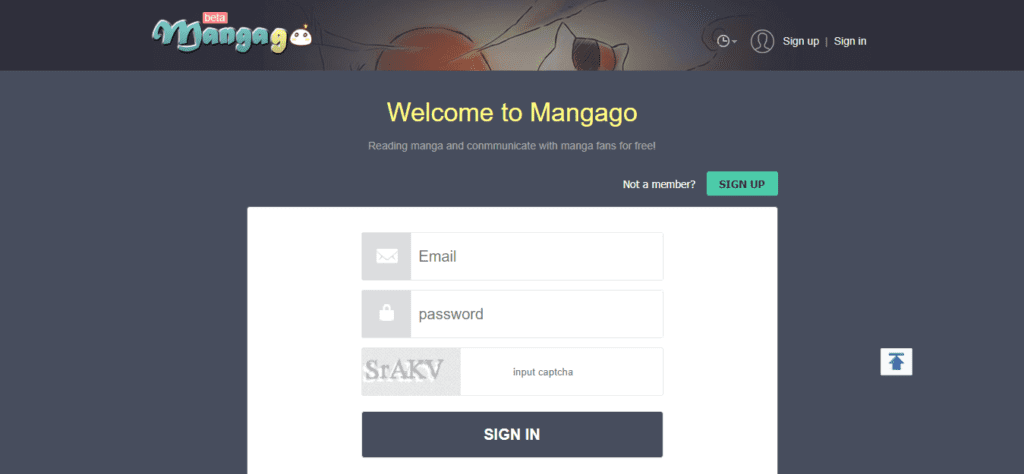 Manga Go is a website that allows manga readers to access an extensive collection of manga titles. Users can create accounts, save their favorite manga, and interact with other readers through comments and ratings. The website is popular among manga enthusiasts due to its user-friendly interface and regular updates.
Link: https://www.mangago.me/
16. KunManga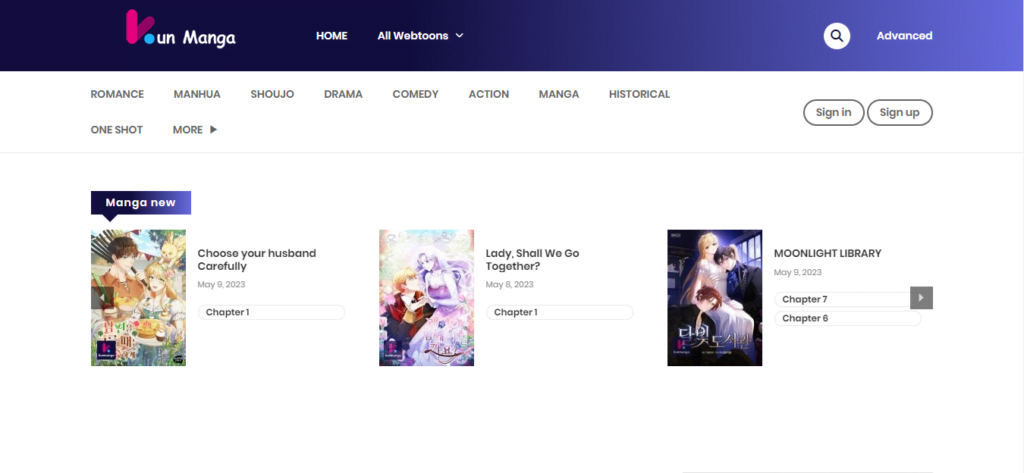 KunManga is one leading manga reading website that is an excellent alternative to MangaPark. It has many titles in its library in various genres, such as Slice Of Life, Smut, Sports, Tragedy, and more. KunManga is another favorite platform of all manga buffs.
Link: https://kunmanga.com/
17. Hari Manga
Hari Manga is similar to KunManga and can be a good alternative to MangaPark. The website design is simple, but you can get annoyed by the ad pop-ups on Hari Manga. Additionally, you can benefit more after signing into Hari Manga's website.
Link: https://harimanga.com/manhwa-fast/
18. VyvyManga
VyvyManga falls on the second last number on our list, but it is a reliable website for reading manga on various topics. This platform is highly against discrimination or hate speech and blocks users who violate its laws. Furthermore, Vyvy manga has a discussion panel to discuss your thoughts about manga.
Link: https://vyvymanga.net/
Final Thoughts:
MangaPark is a popular free manga-reading website that allows users to access thousands of comics. However, MangaPark is at risk of shutting down due to copyright infringement; for this reason, every manga reader should know about similar websites. So, I have mentioned a list of the 18 best alternatives to MangaPark with all the details to inform you about these free manga sites and help you save money.
FREQUENTLY ASKED QUESTIONS
What are the Best VPNs to unblock the MangaPark website?
The four best VPNs to unblock Manga Park are the following:
1. PrivateVPN
2. NordVPN
3. VPNArea
4. ExpressVPN
What is MangaPark Reddit?
Manga Park Reddit is a community on Reddit to share the latest news about this website or the latest manga release updates.
Is MangaPark Safe?
MangaPark is unsafe, like every other free manga site. It is recommended to use a VPN before visiting MangaPark.