Last updated on May 29th, 2023 at 01:40 pm
Watching anime has become a passion worldwide. With the advancement in animation and unique concepts, anime has created a special place in people's hearts. Everyone wants to watch these Japanese animated seasons and movies online without paying a dime.
Many websites are available for watching anime free of cost. Zoro.to is one of them. However, you should depend on more than one website for watching anime. Thus, I will share the top best 25 Zoro.to alternatives.
Get ready to dive into the anime world!
Table of Contents
What is Zoro.to?
Zoro.to is a unique free anime streaming website with millions of users worldwide. The platform is famous for website content, resolution, and advanced features. You will find separate sections for ONAs, OVAs, Movies, and Dubbed and Subbed anime. Zoro.to is an ad-free site that gives you an uninterrupted memorable experience.
Zoro.to has a discord server and official groups on social media platforms such as Telegram and Twitter. In addition, this website also shows an estimated weekly schedule to give you a head-ups about the new release and time of release.
Zoro's website has outstanding UX and UI that gives you an experience of premium websites. With its extensive library and daily updates, this website ensures to entertain its fans. 
Is Zoro.to Website Legal?
The Zoro.to does not have a license to share anime. However, it does not upload any content directly on the website. Thus, the legitimacy of the website is unclear. If Zoro.to is not banned in your country, you should not be worried about the legality. Keep using it and take advantage of free content because subscribing to paid websites is costly.
Pros And Cons of Zoro.to
Zoro.to is a perfect website with many pros and cons.
Pros
You can discuss your thoughts below every anime or on the Discord server.
Thousands of the latest and old animes in various genres are available.
The website can show anime titles in English or Japanese, according to your choice.
People can enjoy watching anime together on this website with the "Watch2gether" feature.
Zoro has six communities on its website to update users about various news.
Users can watch HD anime.
Cons
You need to create an account if you want your search history saved on the website.
Zoro.to should also give the option to change the dark theme into the light.
List of The Top 25 Best Zoro.to Alternatives
Here is the list of the top 25 best Zoro.to alternatives:
1. Gogoanime
Gogoanime is one of the best Zoro.to alternatives. It is a free anime streaming website with content in multiple genres, such as action, comedy, fantasy, etc. Gogoanime has excellent user reviews, which makes it a trustworthy platform. This website also shares Chinese animated seasons, which is a plus point.
2. 123anime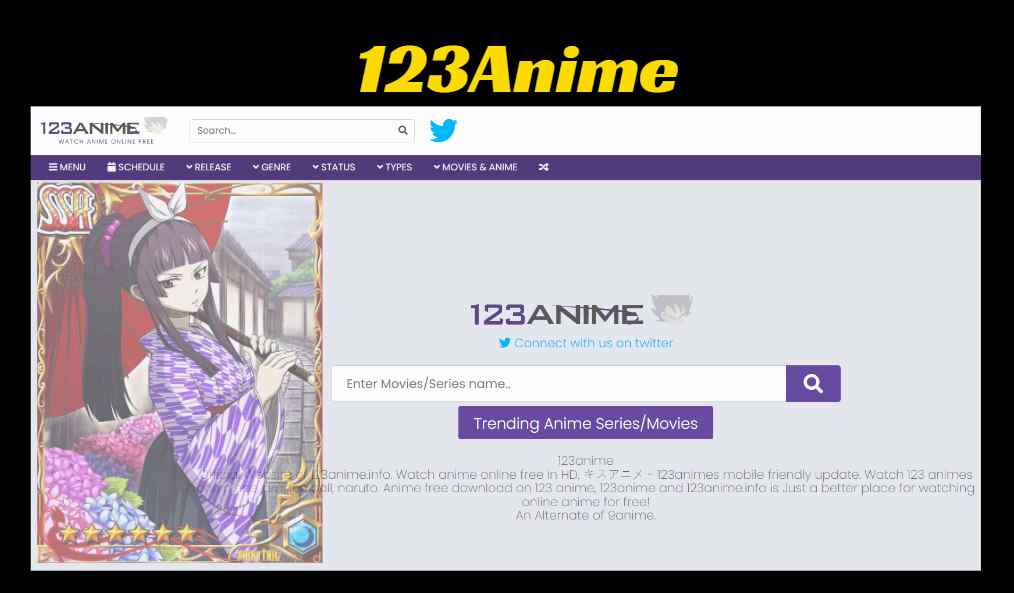 123anime is another free anime streaming website. It shares TV series, movies, ONA, OVA, and special anime. The website of 123anime is user-friendly with an attractive, simple purplish theme. You can search for your favorite title on the advanced search bar of 123anime. Additionally, this website also has a Discord server for its fans.
3. AnimeKisa
AnimeKisa is a website with thousands of anime in its library. This platform provides users with different video quality options, including 720p and 1080p. You do not need to create an account to watch anime on AnimeKisa. Users can create a watchlist to track their favorite shows.
4. Wcofun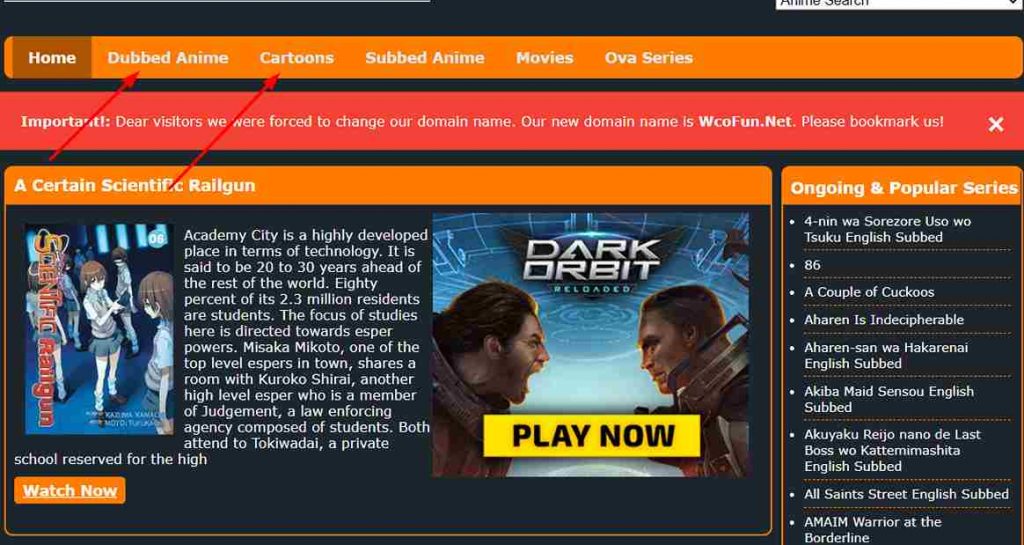 Do you want a website where you can watch anime and cartoons for free? Wcofun is the right spot for you.
Wcofun shares animated movies and seasons from all over the globe, including anime. The website is simple but needs many improvements. Wcofun shares subbed and dubbed content for the ease of non-native users.
5. AnimixPlay
If you want to download anime and watch it offline, AnimixPlay got your back!
AnimixPlay is a free anime streaming website to watch or download thousands of anime. With an eye-catching user interface and a buffer-free experience, AnimixPlay is considered a leading website in America for watching animated content.
6. Animesuge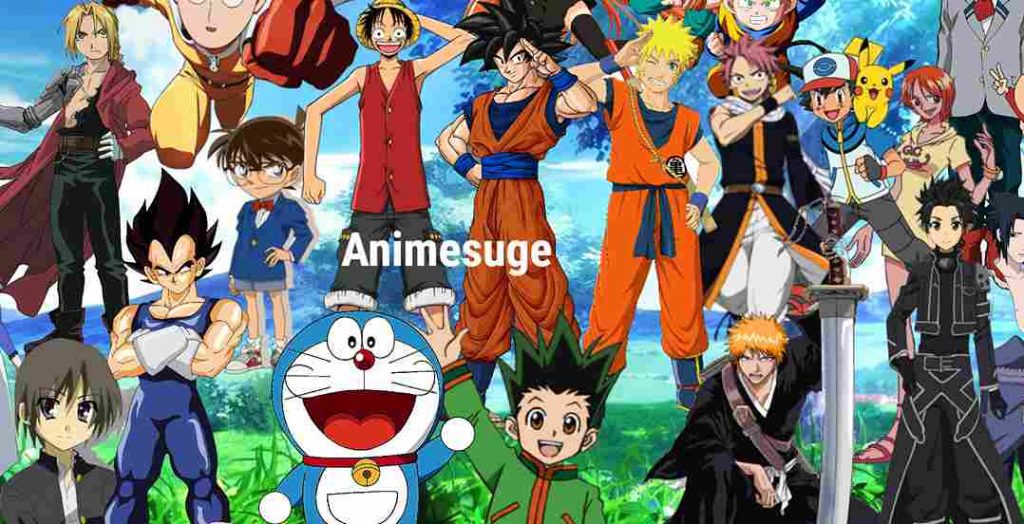 Animesuge is another similar website to Zoro.This platform share anime in various genres, including action, romance, horror, demons, adventure, and more. Animesuge has a dark theme and is easy to navigate user interface. You will find many dubbed content on Animesuge that will entertain you.
7. Crunchyroll
Crunchyroll is the perfect alternative if you want to use a legal streaming website. Sony Corporation owns this platform. People use this website to read manga, play games and watch anime. Crunchyroll requires a subscription, but you can use it free of cost for 14 days. You can find many interesting blogs on Crunchyroll about anime and manga news.
8. 9anime
More than ten thousand anime are on 9anime, a free streaming website. Like Zoro, this website also shows the estimated schedule. This website has an enormous library that has both subbed and dubbed anime. In addition, you can discuss your thoughts with like-minded people in the comment section.
Link: https://9animetv.to/
9. Anime Freak
Anime Freak is a website with an almost similar design to Zoro. It is a platform dedicated to anime enthusiasts, offering a vast collection of anime series and movies. With a user-friendly interface, it provides easy navigation and high-quality streaming options. It also has a community on Reddit where you can find all news related to Anime Freak.
LInk: https://animefreak.site/
10. Anime Heaven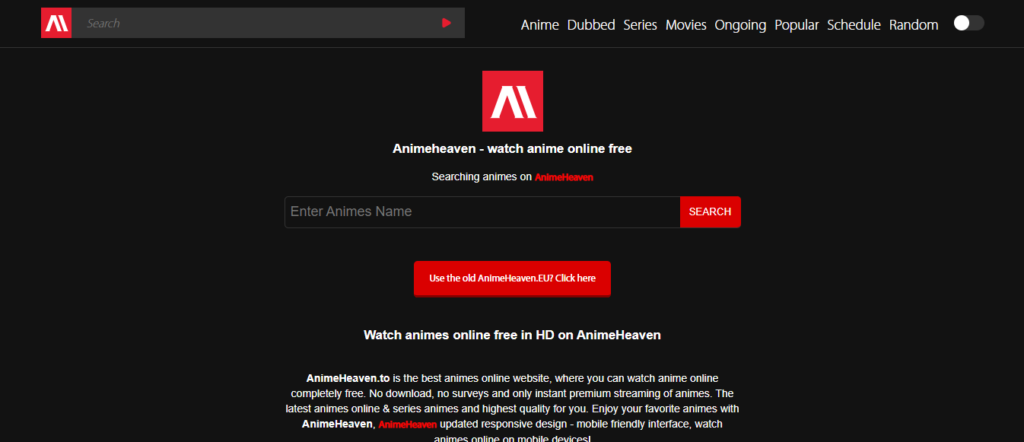 One more alternative to Zoro.to is Anime Heaven. This website has shared numerous contents, including Sword Art Online and Dead Mount Death Play. You can also switch between light and dark anime on Anime Heaven. Users can also watch random anime on Anime Heaven when they cannot decide what to watch.
Link: https://animeheaven.ru/
11. Kiss Anime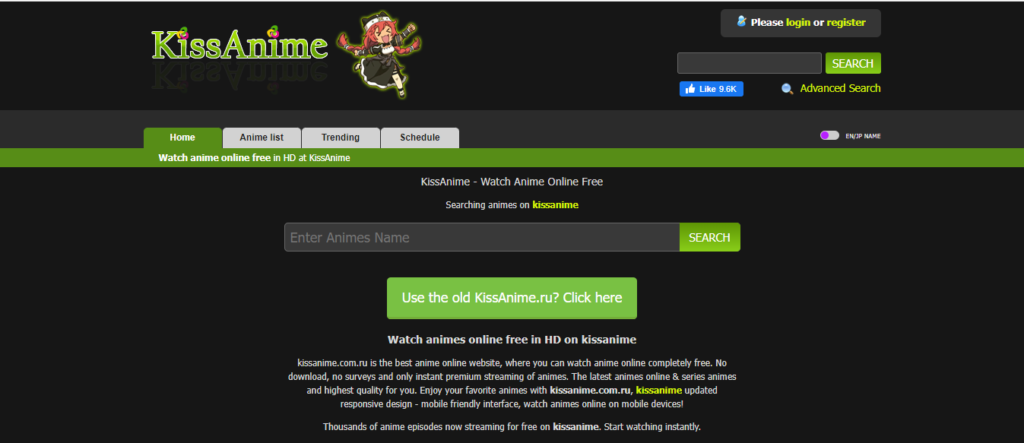 Kiss Anime is also a similar website to Zoro, with millions of users. You can search your desired anime by status(ongoing and completed) or genre. Kiss Anime provides high-quality videos ranging from 720 to 1080 pixels. In addition to the quality of anime, this website gives you a buffer-free experience to enjoy your favorite content.
Link: https://kissanime.com.ru/
12. Anime Land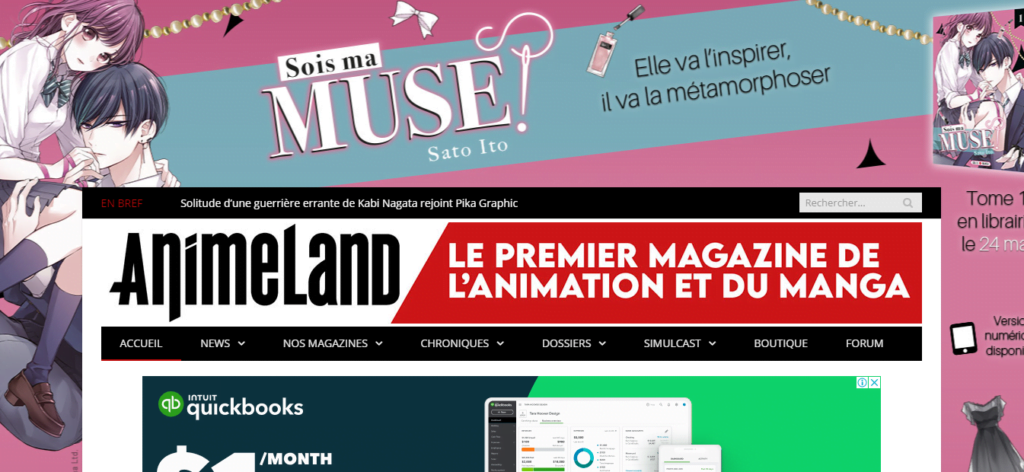 Anime Land is a well-known anime website that is easily accessible. It allows users to watch many anime series and movies in many genres. This website is also available in French for the fan of anime living in France. You can binge-watch your favorite anime on Anime Land.
Link: https://animeland.fr/
13. Anime Planet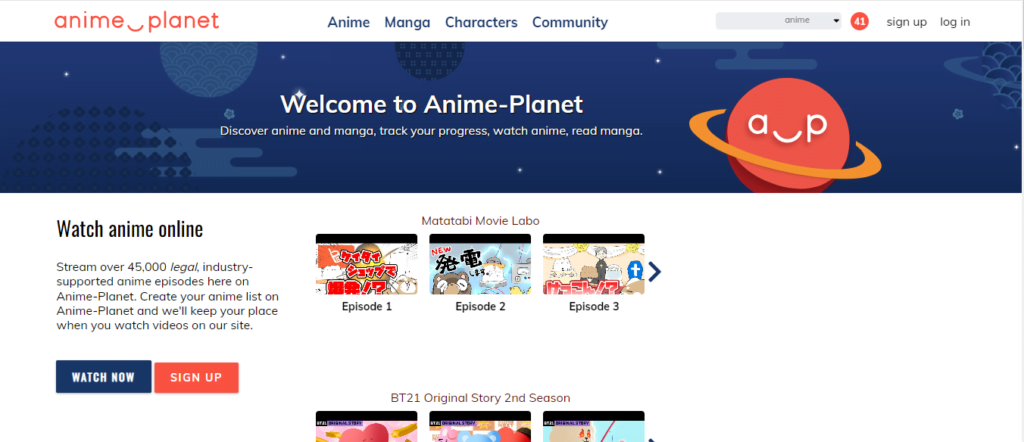 Anime Planet is a legal free website that allows users to watch anime and read manga after registration. It has 45,000 industry-supported anime in HD quality. The design on Anime Planet's website is unique and eye-catching. You can also find many communities on Anime-Planet to share and read manga reviews, anime reviews, and news related to the website.
Link: https://www.anime-planet.com/
14. Cartoon Crazy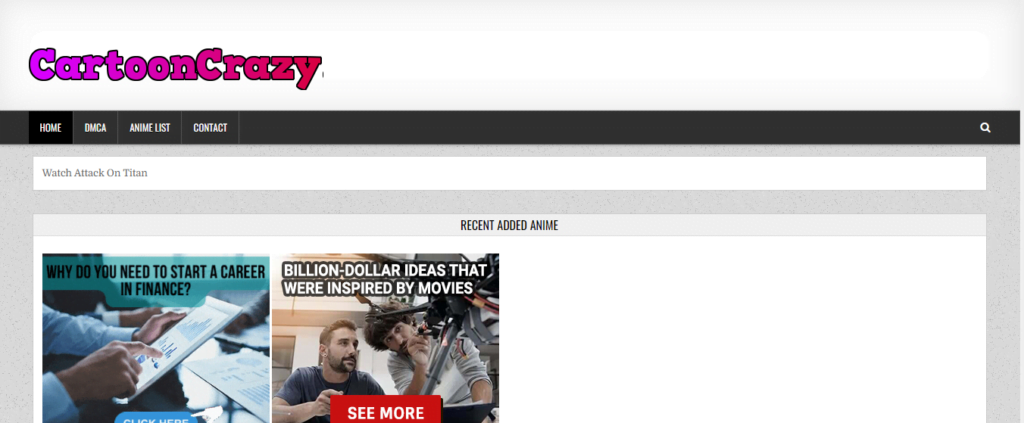 Do you love watching anime and cartoon movies? Then Cartoon Crazy is the perfect site for you. It offers up-to-date content with fast streaming servers. Cartoon Crazy is a simple website that does not have a Discord server to discuss your thoughts. However, the quality of anime is high and worth watching.
LInk: https://ww1.cartooncrazy.uno/
15. Anime Lab
Anime Lab is a website and Android application for watching free anime online. This app has over 500 downloads on the Google Play store, meaning users love it. The reason for the fame of Anime Lab is its vast collection of content with subtitles and dubbed audio. Anime Lab is a treasure trove for all anime lovers.
16. Funimation
Funimation is America's favorite anime website, offering many other benefits besides watching anime. These benefits include the latest information on anime series and finding anime games. You must create an account to access the extra features of this website. Funimation can be a good alternative to Zoro.to.
LInk: https://www.funimation.com/
17. Chia Anime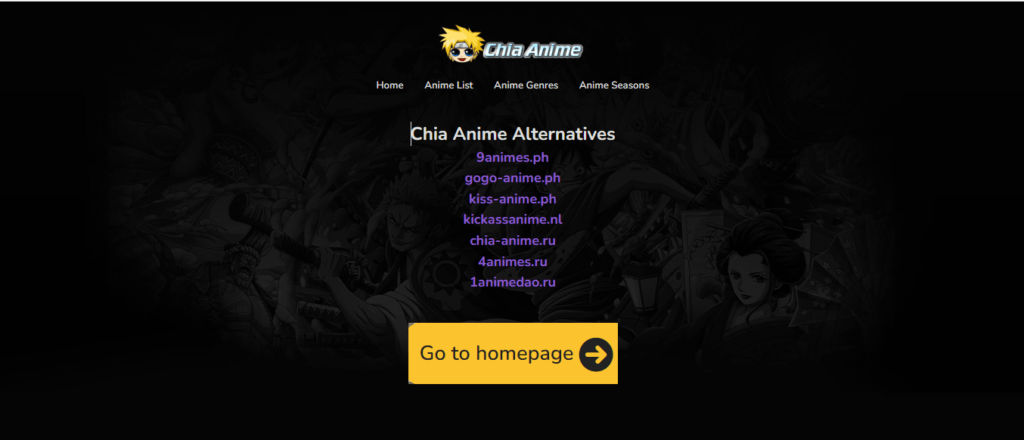 Chia-Anime is one of the most excellent alternatives for Zoro. This website provides anime songs, anime movies, and anime series. Chia-Anime also shares links to cartoons, and it has two separate categories for cartoons and anime for your ease. One flaw of Chia-Anime is the annoying advertisement that will interrupt you. 
Link: https://chia-anime.su/info.html
18. Dubbed Anime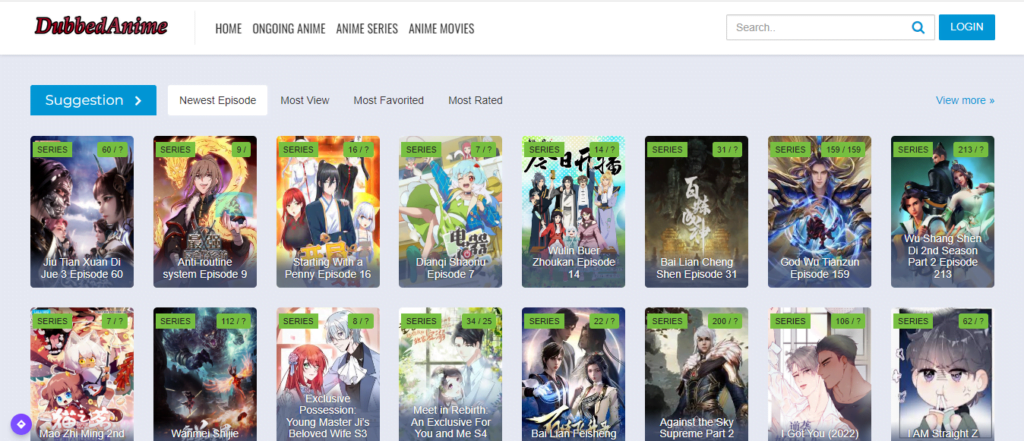 Dubbed Anime has also taken a spot on our list of 25 best Zoro alternatives. This platform has a plethora of anime and cartoons in several genres. Dubbed anime has gained popularity among anime fans because it shares dubbed series before other anime websites. Furthermore, you can have a buffer-free experience on Dubbed Anime.
Link: https://dubbedanime.biz/
19. Dark Anime
Dark Anime is an anime streaming site that is free to access. This website is famous for sharing anime with a dark story plot, such as Death Parade and Attack on Titan. You will see many ads on Darkanime, but you can subscribe to their ad-free plan, which will cost you money. Dark Anime is currently unavailable in many countries, but hopefully, it will return soon.
20. Anime Streams
Anime Streams is a website that provides anime episodes online. You do not need to create an account on Animestreams which will save much of your time. This website also has fan art and fiction sections where users share fictional stories and sketches of their favorite anime characters. Anime Streams has one drawback the website is too slow.
21. Anime Dao
If you are a die-hard anime fan and do not want to miss a single animated series, visit Anime Dao. It is a simple website that updates its contents daily. You will find currently airing series and movies on Anime Dao without paying a penny. Another interesting feature of the Anime Dao website is the advanced search bar with many filters.
Link: https://animedao.to/
22. My Anime List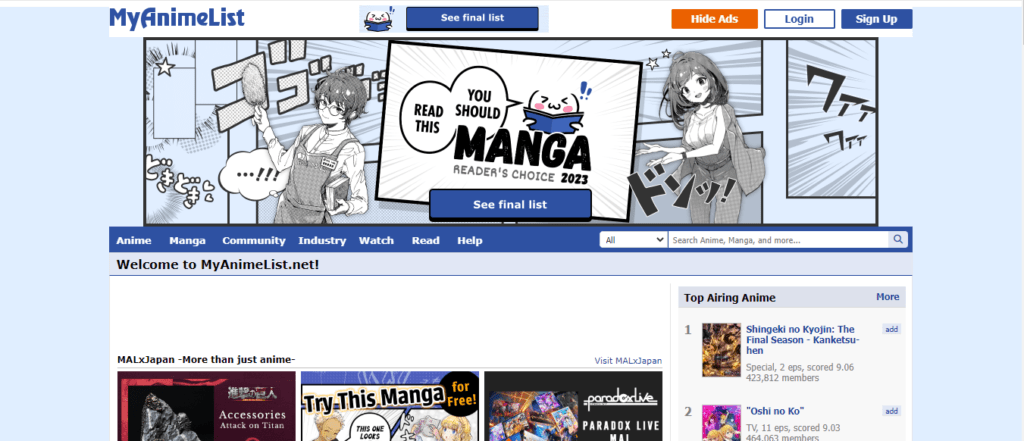 Are you looking for a free website to watch free anime, join clubs related to anime, and read mangas all in one place? My Anime List must be your go-to-destination.
This website covers the comics world, including manga, anime, and communities. My Anime List also offers a paid website version with zero ads.
Link: https://myanimelist.net/
23. Anime Ultima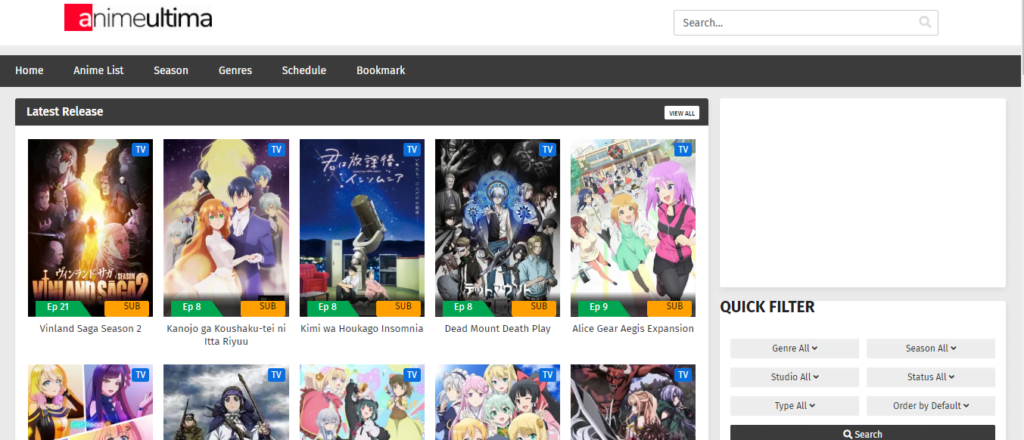 Anime Ultima is another website to watch anime. It is a free website with all the latest anime series, including Detective Conan and Chainsaw Man. Anime Ultima organized content into ongoing series, top anime, and genres. This website has versatile anime in several genres, such as Adventure, Anthropomorphic, Boys' Love, CGDCT, Childcare, Combat Sports, etc.
Link: https://animeultima.su/
24. Anime Nova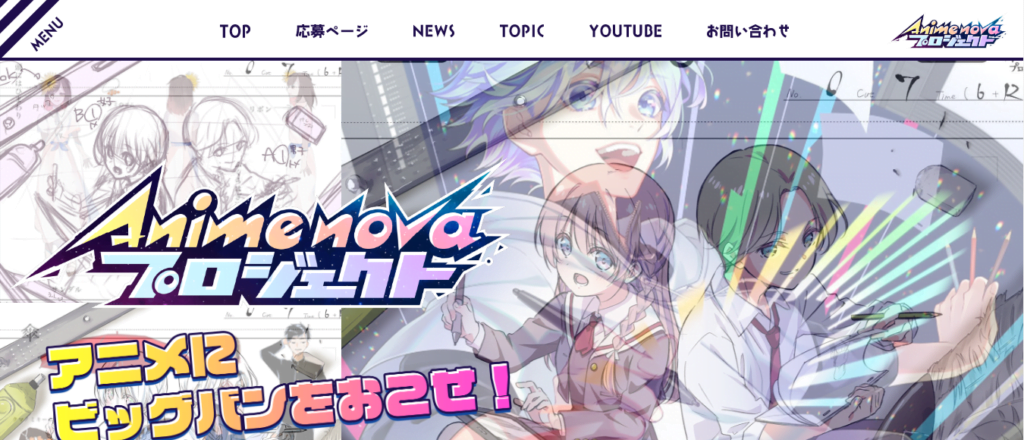 Yugen Anime is a famous website for watching anime. It is free to use; however, the website's design and features make it look like a premium website. Yugen Anime also has a Discord server for like-minded people to interact. This website asks users to download a VPN before watching videos. Yugen Anime will be more successful in the coming years.
Link: https://animenova.jp/
25. Anime Bee
Anime Bee is last but not least on our list of the 25 best Zoro.to alternatives. This website shares anime blogs and news, allowing users to watch anime for free. Anime Bee is packed with dubbed and subbed anime to entertain you, and all of them are worth watching. You can also download anime from Anime Bee in HD quality.
Is PutLocker Not Working? 15 Best PutLocker Alternatives
Zinmanga: Top 15 Alternatives To Read Free Manga Online In 2023
Final Thoughts:
Zoro. to is a well-known anime-watching website with innovative features and an extensive library. If this website is not working in your country or your favorite anime is not uploaded, you can switch to the 25 similar websites mentioned earlier.
All of the free anime websites save you time and money. Go now and explore the options to decide which anime sites suits you the best.
Frequently Asked Questions:
Is Zoro.to website safe?
Zoro.to is a safe website because it is ad-free and blocks all malware. You can use it without taking the tension of your online safety. However, you can use a VPN to your satisfaction.
How to identify a good anime site?
A good anime site does not show you an adult advertisement. It has thousands of content with variety, and you can also find dubbed and subbed anime. Apart from that, a good anime site always has a Discord server.
What is Zoro.to Reddit?
Reddit is a new content rating and discussion website. Zoro.to Reddit is a community where users share links, posts, images, and videos related to anime.
Is Zoro.to still available in 2023?
It was shut down in 2021, but now It is working properly. Zoro's website has more advanced features after the comeback.