Considering retirement in California, these are just a few of the most significant locations to look at. This state is undoubtedly not the most economical when it comes to rent and mortgage rates. The higher-than-average quality of life more than makes up for that, though. From historical structures and culturally diverse towns to some of the most magnificent natural landscapes and coastlines in the United States,
it provides some breathtaking places and impressive attractions to explore. California can be the most incredible spot to spend your retirement years and make the most of every moment if you enjoy fantastic weather, relaxation, history, and wildlife. Here are the 5 top most affordable cities in California:
You can afford beachside housing in Oxnard, an hour's drive north of Los Angeles. This area's median home value is $332,600, and the median household income is $62,349. This is a beautiful deal for California real estate. This is one of the affordable places to retire in California. 
Living in Oxnard includes activities like golf, touring wineries, and strolling along Mandalay Beach. Numerous crops are grown in the area due to the city's fertile agricultural land. However, Oxnard is best known for its strawberries; every year, it hosts the well-attended California Strawberry Festival. The Channel Islands, a close-by national park and marine sanctuary, are referred to as the "Gateway to the Channel Islands" by the city.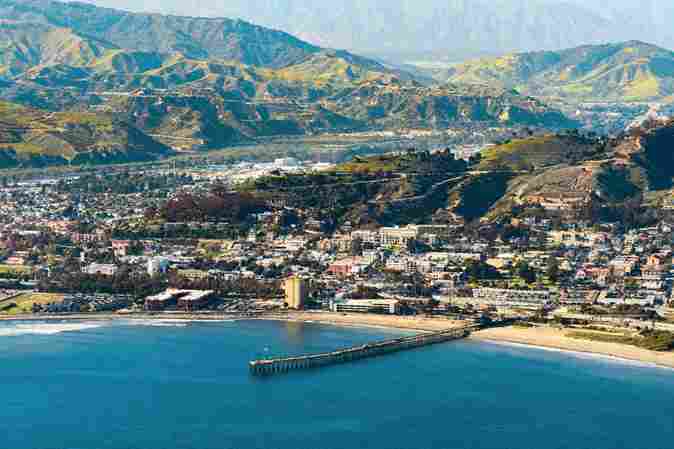 It isn't easy to imagine Ventura wouldn't break the bank, given that it consistently ranks among our 100 Best Places to Live. Particularly with that gorgeous waterfront vista. However, by California standards, that's not too bad, with a median household income of $66,485 and a median home worth $428,600. Additionally, locals have access to fantastic amenities like Surfer's Point, the location of numerous surfing championships, and five college campuses.
Everyone calls it Ventura, even though the official name is San Buenaventura. All but one of the five cities on our list of affordable cities are found in Ventura County. In addition to world-class eating and shopping, Mission San Buenaventura, a Franciscan mission established in 1782, is located in downtown Ventura.
Simi Valley is a location called a hub for science, a heaven for hikers, and the site of a president's memorial. Currently, the median household income in this Californian city is a reasonably astounding $89,595, yet the median property value is only $438,700, making it unquestionably a cheap community. The Santa Susana Field Laboratory in Simi Valley has long been a pioneer in rocket and nuclear technologies and a significant employer in the area.
There is a vast network of hiking trails throughout the valley's uninhabited areas for those who enjoy the great outdoors. Recently, tourists have traveled to Simi Valley to explore the Ronald Reagan Presidential Library, which serves as a memorial to the 40th president of the United States and his legacy.
Ranchers, farmers, and people searching for a peaceful neighborhood to raise a family called the town of Vacaville, which is an hour outside of San Francisco, home. With a typical household income of $74,207 and the cheapest median property value on the list at $275,100.
The Nut Tree, formerly a larger restaurant complex and a roadside stop for tourists looking to purchase fresh, locally grown fruit and nuts, closed in 2009. However, the location is currently resurfacing as a mixed-use development. Lagoon Valley's slopes can be explored on foot, or locals can partake in nightlife, superb dining, and shopping.
Camarillo, a bedroom neighborhood, is a popular shopping destination for the rest of Southern California. Premium Outlet Centers entice people hoping to save money on their goods. This also applies to housing costs. A $456,500 median home value and an $87,120 median household income are enjoyed by locals.
The Old Town district, where a well-liked Farmers' Market is set up on Saturday mornings, is where most of the action takes place. The recently renovated Camarillo Ranch House, a historic Queen Anne-style residence constructed in 1892, is another source of pride for the city.
Around San Francisco and Puget Sound, a protected deep-water harbor called Eureka is renowned for its breathtaking scenery and magnificent coastal redwoods. These are the most significant places to live in California for seniors, so don't worry about the economy of Eureka, a classic seaside town in California. The standard of living won't be impacted in any way.
Eureka has cool summers with temperatures in the 60s, 50s, and occasionally the 70s. Despite the harsh, wet, and windy winters, you may still enjoy the pristine forests, world-class beaches, and tranquil surroundings. You may quickly and easily travel to Lake Tahoe, Portland, Oregon, the South East, and San Francisco from Eureka, thanks to the city's extensive public transit options, including the Greyhound bus and train services.
In California, Eureka is the best and most affordable area to retire. You can enjoy a happy life there while exploring the city and taking in its historic Victorian architecture, modern architecture, and street art. Another stunning location you must see is the Fern Canyon path, which you can also plan to go to. One of the most excellent coastal places in California to live in is Eureka, which also has a thriving cannabis business.
Thousand Oaks is the largest city in Ventura County and the friendliest retirement community in all of California. One of the US cities with the highest population growth, it offers excellent chances for both the young and old and for business. Compared to Los Angeles, Thousand Oaks is considerably more tranquil and laid-back.
You may envision spending your later years in close-knit communities like Mountclef Village, Westlake Village, and Wildwood. Beautiful oak trees, two picturesque lakes (Lake Sherwood and Bard Lake), and proximity to the Satwiwa Native American Indian Natural Area, Malibu Springs, and Point Mugu State Park make the city welcoming.
Conclusion
Everyone can find something to do in the Golden State, especially retirees. Known for its iconic beauty and flourishing cities, California is the ideal place for energetic adults who don't want to slow down in retirement and want to make the most of their newfound freedom. It has included the top 7 California cities for retirees if you live in California and are daydreaming about retirement. After working inside for so many years, you may now live the life you've always wanted.