Aging is something that no one wants to do, yet it will happen to all of us eventually. As you become older, health insurance is a crucial element to take into account for seniors. As you age, Medicare Supplement Plans can be a terrific method to make sure you have the coverage you require.
No one can predict exactly when they will require it, but most individuals ultimately purchase Medicare Supplement insurance to fill up some of the coverage gaps left by their original Medicare.
Before choosing one of the many available plans, it's critical to grasp what each one has to offer. Here are a few things to think about before purchasing a Medicare Supplement plan.
1. What Healthcare Services Do You Need?
The first thing to think about is the sort of medical care you'll require. It might be easier to select the options that are right for you if you are aware of your demands in advance. As well as any specialists or hospital stays you might require, be sure the plan includes regular checkups, preventative care, and urgent care visits. The plan should also include any exams and therapies you might need.
2. What Coverage Gaps Do You Have?
Your initial Medicare plan's coverage gaps are the second thing to take into account. This is crucial for two reasons: first, it will make sure you receive the best insurance for your requirements, and second, it will let you save money by just purchasing the coverage you require.
Finding out what is covered by each plan will help you decide which one is best for your circumstances. In addition, a lot of Medicare Supplement Plans offer other coverage choices that are not offered by Original Medicare.
3. What Are the Cost and Deductibles?
The cost of the plan, as well as any deductibles or copays you could have, should be taken into account as a third factor. Be careful to comprehend the cost of your premiums as well as the potential for out-of-pocket expenses for each coverage before choosing one.
Make sure you know the most your plan will pay for various types of treatment because certain plans may demand larger deductible amounts than others. Additionally, be sure you are aware of the potential premium hikes.
4. What Is Covered?
Knowing exactly what each insurance covers and how it will affect your financial burden when receiving medical treatment is the fourth aspect to consider. To ensure that your plan provides the coverage you require, carefully study the terms, conditions, and exclusions. If there is a specific benefit you're searching for, be sure the plan you pick includes it.
Many plans provide specific sorts of coverage that Original Medicare does not. Furthermore, the Medicare Supplement plans for 2023 may contain different benefits, so you must check the new plan before selecting one.
5. What's Your Current Health Status?
Make sure your needs are covered by a Medicare Supplement Plan if you have pre-existing conditions or regularly take specific prescription medications. Examine the coverage specifics thoroughly before making a choice to make sure your medical needs are taken into account. Many individuals make the error of believing that all 10 plans provide the same level of care.
6. Do You Need Coverage for Out-of-pocket Costs?
The deductibles and coinsurance expenses that come with Original Medicare can be covered by Medicare Supplement Plans. Despite the fact that these advantages differ between plans, they might offer much-needed financial assistance when needed. Examine the Centers for Medicare & Medicaid Services' benefit chart to get a better idea of what is covered by each plan.
7. Will Your Doctors Work With The Plan?
It is crucial to confirm that your doctors approve of the specific supplement regimen you are considering. It is important to conduct some research in advance because not all medical providers will accept every type of insurance.
Check to see whether your providers are included in the network because some plans have restricted networks. If you ask your doctor, they'll frequently be able to provide you some useful guidance.
8. Do You Meet Any Eligibility Requirements?
Before you may enroll, you must first meet the eligibility conditions for each plan. Verify that you fulfill each one's requirements by looking up the requirements for each one. For instance, although some plans may have a minimum age of 65 and a requirement that applicants have Medicare Parts A and B, other plans could not have any such age restrictions. Prior to purchasing a policy, it is crucial to verify these specifics.
9. Customer Service
Customer service should be taken into account while choosing a Medicare Supplement Plan. Knowing who to contact in case of billing difficulties or inquiries regarding benefit applications is crucial. Finding out how long it takes to process claims, what kind of customer care is provided, and how claims are handled are also helpful.
Many sources, including internet reviews and client comments, can give information on the quality of service a business offers.
10. Which Plan Covers Prescriptions?
Verify which of the 10 plans offer prescription medication coverage as it may not be offered by all of them. If you want prescription medication coverage but do not desire any other types of insurance, keep in mind that you may always enroll in a standalone plan.
Additionally, when it comes time to make a decision, be sure to compare shops to find the best offer. Additionally, checking that your current doctor is covered by the plan's network can save you time and money.
11. Will Rates Increase Over Time?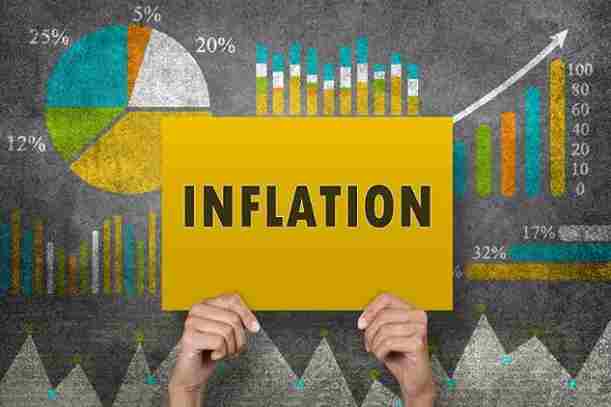 Sadly, yes. Due to the possibility of inflation-related premium increases, it's critical to choose a plan with set rates and adjustable deductibles that won't be impacted by any changes. Additionally, confirm whether there is a yearly coinsurance or deductible cost for specific procedures. Additionally, in this cutting-edge era of medical technology, you'll want to confirm that your plan includes any new therapies or services.
Conclusion
In conclusion, each of the aforementioned factors must be taken into account when purchasing a Medicare Supplement Plan. To get the most out of your insurance, you'll also want to check that you grasp the coverage guidelines, exclusions, and limits of the plan in addition to those ten other considerations.