Last updated on August 29th, 2022 at 09:06 am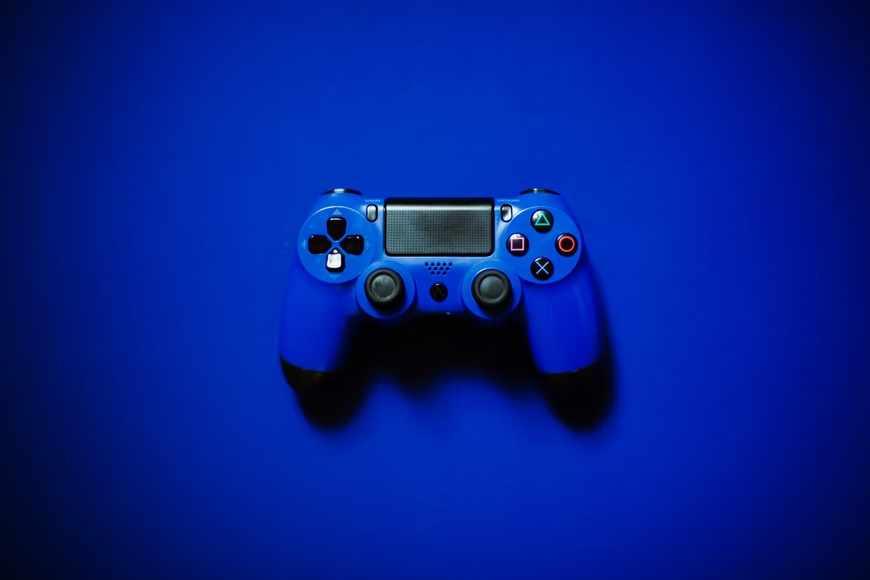 The global gaming industry is one of the most powerful tech industries on the planet and everyone playing wants to get better. Midway through the 2010s, gaming was generating around $91 billion a year in revenues. Fast forward to 2022, and it has already surpassed the $180 billion mark – that's double the growth in seven years. Compared to other entertainment markets like the global music industry (recorded) and movie box office, which generate revenues of approximately $19 billion and $43 billion respectively per year, gaming is streets ahead.
Games themselves are now so universal and diverse that entirely new technology sectors have emerged to both create and support all aspects of a video game's lifecycle. There are a multitude of games at the heart of the industry, from simple puzzle games like Portal 2 to online slots games such as Gonzo's Quest, right the way through to complex massively multiplayer online RPGs like Worl of Warcraft.
And that's to say nothing of the gaming equipment that also forms part of the gaming ecosystem. Given the specialised nature of the companies operating in the gaming space, a new term has arisen that defines this unique, 21st-century ecosystem – Gametech.
What is Gametech?
It may sound like the latest vague buzzword, but gametech actually incorporates all the dedicated products that are utilised by a game throughout its lifecycle. Unlike other forms of tech that can be applied to gaming alongside other markets, gametech is solely built with gaming in mind.
Some tech companies operating in the field develop products that support a wide variety of other markets, but what makes a gametech company gametech is that its products are optimised for the gaming industry, right the way from cloud to mobile.
Like gaming itself, gametech is a hugely lucrative market and is prone to competition. With each product released, such as game optimisation tools or ad monetization services, new innovations spring up that drive the growth of gametech even further.
Types of Gametech
According to games analytics specialist, Newzoo, the game tech ecosystem can be broken down into four different categories. These are Development, Operations, Growth and Market Analysis.
Development
The development category encompasses all the products, services and solutions that are involved in the creation and build of a game. Newzoo has broken down this category even further into the sub-sectors of:
Game engines like Unity, Unreal and Buildbox
Art tools like Adobe Photoshop, Blender and Substance
Middleware like NVIDIA GameWorks and Battleeye
Software management tools like Backlog and Hansoft
Localisation tools like Smartcat
Audio tools like Logic Pro X
Localisation tools, in particular, have become especially important in gaming due to the emergence of mobile gaming as a key segment.
Operations
The operations category is the broadest and is heavily focused on the mobile gaming segment. Newzoo has broken down this category into several different subsectors, including:
Game performance monitoring tools like Appium and GameBench
Platforms like Steam, Epic Games and Microsoft
Ad monetization companies like Unity Ads, ironSource and AdColony
Game analytics companies are also included in this category and are proving to be an important subsector. Using these tools, development companies can track and analyse all aspects of the game's lifecycle.
Growth
This category encompasses the marketing ecosystem of gametech. It is multi-layered, innovative and encompasses the following:
User acquisition services like Vungle and Chartboost
Ad creatives like Luna and Playable Platforms
AppStore optimisation like SplitMetrics
Ad attribution/UA Analytics tools like Kochava
Influence marketing has been placed in the growth category too. Tools like Upfluence have taken on increasingly significant roles alongside the explosive development of game streaming.
Market Analysis
The final gametech category, Market Analysis encompasses the companies and tools that are dedicated to tracking, measuring and analysing the growth of gaming and its ecosystems. This category includes the likes of Newzoo, App Annie and GameAnalystics, along with Quantic Foundry, a research firm noted for providing detailed insights into the motivations of gamers.
Looking at the different categories of gametech, it's clear that each plays an equally significant role in sustaining the long-term future growth of the gaming industry.