Sales are fun events to participate in, especially for those who are avid shoppers. These occasions are the perfect opportunity to get your hands on everything ranging from clothes to jewelry. With numerous discounts and offers, no one wants to miss out on a good sale, so why not make the most of them? When it comes to jewelry, diamonds are a popular option for many.
However, due to their demand and appearance, they are also quite pricey. A sale is a perfect time to avail discounts and get your hands on the diamond jewelry pieces you've always wanted. But if you're unsure of what to pick, here's a look at the top diamond ornaments you must consider buying during a sale.
5 Best Diamond Accessories to Invest in During a Sale
1. Diamond Stud Earrings:
These small-sized jewelry offer a timeless appeal for everyday wear to any formal event. These earrings are a popular choice amongst many who prefer the gentle shine and beauty of white diamonds. They are available in numerous designs, or you can even get custom ones made in different gemstones of your choice during various sales.
All you have to do is visit your local jeweler and they'll give you a few loose gemstones to look at, and you can pick one for your piece. For a regal or professional look, you can even opt for some stunning pairs of Tanzanite earrings studs with diamond clusters.
2. Diamond Pendant:
A diamond pendant is another popular ornament piece that you must consider getting your hands on during a jewelry sale. They come in different styles, and shapes, and you can also pair them with other diamond accessories.
These pendants work best with platinum or gold chains, as the subtle colors of these elements give the diamond a chance to shine uniquely. This ornament piece is the perfect option for different formal events, such as evening dinners, wedding parties, and more.
3. Diamond Tennis Bracelet: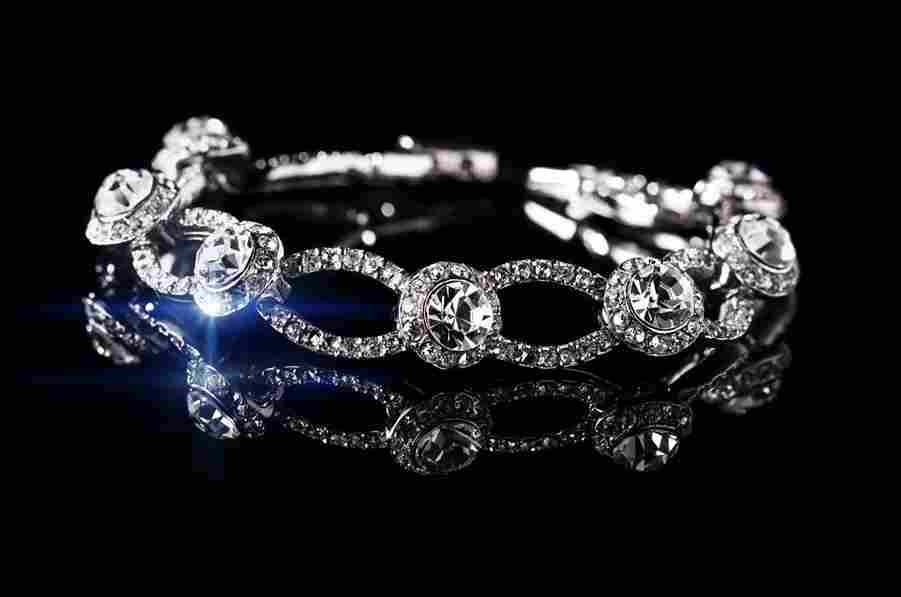 The bracelet features a set of small diamonds lined up in a prong setting, which gives it a unique style to showcase the gemstones. They are a popular choice for many who love to wear different bracelets with their outfits.
Wearing these diamond bracelets gives any look a beautiful shine, making it the perfect jewelry option to wear for evening outings. During a jewelry sale, it is a must to consider getting one of these for your collection.
4. Polki diamond ring:
Polki diamond is a beautiful and underrated member of the diamond family. The gem carries a subtle grayish color, which makes it a unique shade for different ornaments. Polki diamond ring is an excellent choice for rings as it allows the stone to shine.
If you're looking for an ornament piece you've never come across before, Polki diamond rings will be an excellent option to buy in a sale.
5. Diamond Hoop Earrings:
Diamond hoop earrings are an elevation of the classic hoops that we can come across. They have a line of small, finely-cut diamonds set evenly to make a perfect hoop. These earrings are a popular option for those who prefer a bold look for gemstone jewelry.
Diamond hoops are also a statement piece, so why miss out on owning a pair? When you come across a jewelry sale next time, make sure you check out these pieces for your collection.
Endnote
Diamond ornaments are popular, unique jewelry pieces that most jewelry lovers want in their collections. However, because they are highly priced most of the time, getting your hands on them can be challenging. A sale is a perfect opportunity to buy diamond jewelry, as there are numerous discounts and offers available that make these jewelry pieces more affordable.
If you ask us, there's no better time to buy diamond jewelry than a good jewelry sale. Hence, the next time you come across one, whether that's in your locality or online, make sure to check out a few of these pieces and fulfill your jewelry collection with a new diamond ornament.